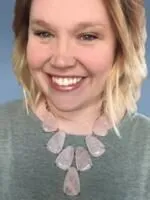 Brandie Cole, LCSW-S, CMCC
EMDRIA Approved Consultant
(She/her)
Brandie is a licensed Clinical Social Worker-Supervisor (LCSW-S) and EMDRIA Approved Consultant. She has 17 years of experience working in the mental health field, earned a MSSW from the University of Texas at Austin, and holds a Clinical Military Counselor Certificate. Brandie is an attachment focused, strengths-based therapist who offers evidenced-based treatment modalities. She specializes in individual therapy for adults who have experienced all types of trauma. She is passionate about helping people in their healing journey. Brandie provides EMDR consultation to other therapists who are seeking their certification and CIT status with EMDRIA.






Nicole Bohuslav

Mental Health Administrative Assistant




(She/Her)



Nicole serves as our mental health administrative assistant and office manager. She is a former teacher of 9 years, a mother and a wife. She is great at communicating, multitasking and helping others when needed.
She will be happy to assist you with everything administrative to include appointment scheduling, billing, insurance reimbursement receipts and any additional administrative questions that you may have. Nicole is available by e-mail, phone and in office during standard business hours.
512.291.3221
Brandie Cole Psychotherapy, PLLC is located in Austin, TX.
Office hours are Monday - Friday, 8am-4:30pm.